This world and all her pleasures will pass away. This world is heading for destruction. However, Generational Fruitfulness is the antidote to generational destruction. The destruction reserved for this age bows to Generational Fruitfulness. Many funny things will be happening in the world. If you know that your life or your ways are not right with God, you better amend them. In the book of Esther, Haman was planning destruction for God's people, but it happened that what he was busy preparing, was used on him, his battalion and his ten sons. The devil is the chief generational destroyer. John 10:10 says, the devil primarily comes to steal, destroy and to kill. If you are a child of the devil, you are headed for destruction. Jesus is the only sure path to life.
God has the wisdom for overcoming through every season. In Gen. 26:1,12-14; there was famine in the land and God told Isaac to stay in that land. What is God telling you and where is God telling you to stay? In this season of pandemic, some of us will come out great and wax stronger. I have good news for you; "despite the pandemic, you will not go down in Jesus Name!" Your finance does not depend on the lockdown. Your responsibility is not to go about complaining but to seek God's face for His strategies for the season. While some companies will be laying off staff, we shall be employing more! As darkness is increasing on the people of the world, the Lord shall arise upon us and His Glory shall be seen upon us.
Luke 21:20-21 says, "And when ye shall see Jerusalem compassed with armies, then know that the desolation thereof is nigh. Then let them which are in Judaea flee to the mountains; and let them which are in the midst of it depart out; and let not them that are in the countries enter thereinto."
This Scripture talks about Jerusalem. In this Scripture, Jerusalem signifies the Church. When you begin to see opposing forces; gay marriage, fornication and the likes in and around the church; know that, the end is near. This is the time to flee to the mountain. Who is on the mountain? God is! When all these things are happening around the church, you will need to focus your attention on God because there's destruction ahead. The Bible says, ESCAPE, to avoid destruction.
God is calling us as believers to flee to the Mountain;
God is calling us away from religion to Spiritual and True Worship;
God is calling us away from church-mindedness to Christ- centeredness;
God is calling us away from our concentration on our denominations to concentrate on His Kingdom.
Some of the greatest problems of believers today are religion and denominationalism. These forces have crippled the growth of many of God's people for centuries. Many of us are more concerned about the numerical growth of our churches on Sunday than on the increase of souls we can win into God's Kingdom every other day of the week. Many are more concerned about their church than the entire Church and Body of Christ. We often segregate and prefer those of one denomination to another. Listen! We are now in a season where there is no more safety in Jerusalem! God is saying, "Escape to the Mountain; Come up to ME!"
What does it mean to flee to the mountain? It means to come to the place of Spiritual Maturity. In Heb. 6:1, the Bible says, "Therefore leaving the principles of the doctrine of Christ, let us go on unto perfection…." Leave the preliminary doctrines of the church. You are old in the church but you are a baby in the sight of God, that's an error! Matthew 5:48 says, "Be ye therefore perfect, even as your Father which is in heaven is perfect". Who is perfect? God is! Leave all these religious practices and turn your focus and attention on building a growing personal relationship with Christ. Climb the Mountain of Spiritual Maturity. Come up! Climb! You can climb Up to Perfection.
Does this mean church attendance is not necessary? Of course not! Fellowshipping and Spiritual Gatherings remain a requirement for building spiritual strength and nourishment. But most of us have taken church gatherings to be the only necessity, and this has robbed us long enough.
While I am not in support of the lockdown, God has been working through it. This lockdown has made Christians to read their Bible more. In this lockdown, the Kingdom of God has been growing; more and more souls have been won for Christ! The lockdown is not to lockdown the church. No Pastor should hide or retire because of a lockdown. This is the time to ask God, "Lord, what are the strategies during this lockdown to advance your Kingdom?" God is calling us into Spiritual Maturity.
Spiritual babies will not be able to survive this end time. If you are not strong, the devil will come and either steal from you, destroy or kill you. If you are not strong, the distress and pressures of this end time can choke you out of the faith. The end time is not for spiritual babies, but for matured Christians. Woe to Pastors and leaders that are keeping spiritual babies and stealing members instead of growing them to be spiritually matured. God is telling us to come to the mountain.
PRAY FOR YOURSELF: "Lord, cause me to grow into maturity; deliver me from spiritual stagnation, help me to grow into spiritual maturity".
The journey of Spiritual Maturity starts with Salvation; accepting Jesus Christ as your Lord and Saviour. Jesus is the Way up the Mountain, the Way to the Father. I admonish you to give your life to God today; please do, because tomorrow may be too late. Repeat after me, "Lord Jesus, I return to you today, I have sinned, wash me with your blood, I believe you die for me and rose from the dead for my liberty. I confess you as my Lord and Savior. Thank you for accepting me back to you in Jesus Name. Amen!"
Congratulation! God bless you.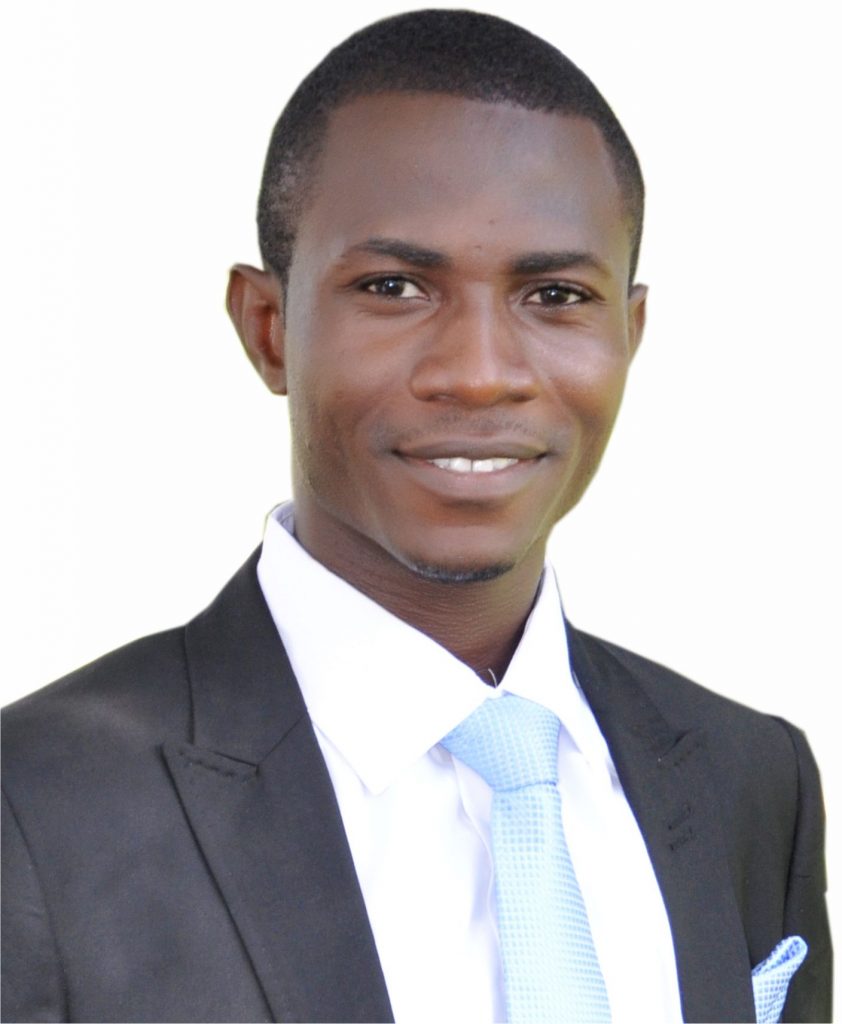 Books and Empowerment Materials are available in Hard copy Books, Ebooks, Mp3 and DVD. CLICK HERE!